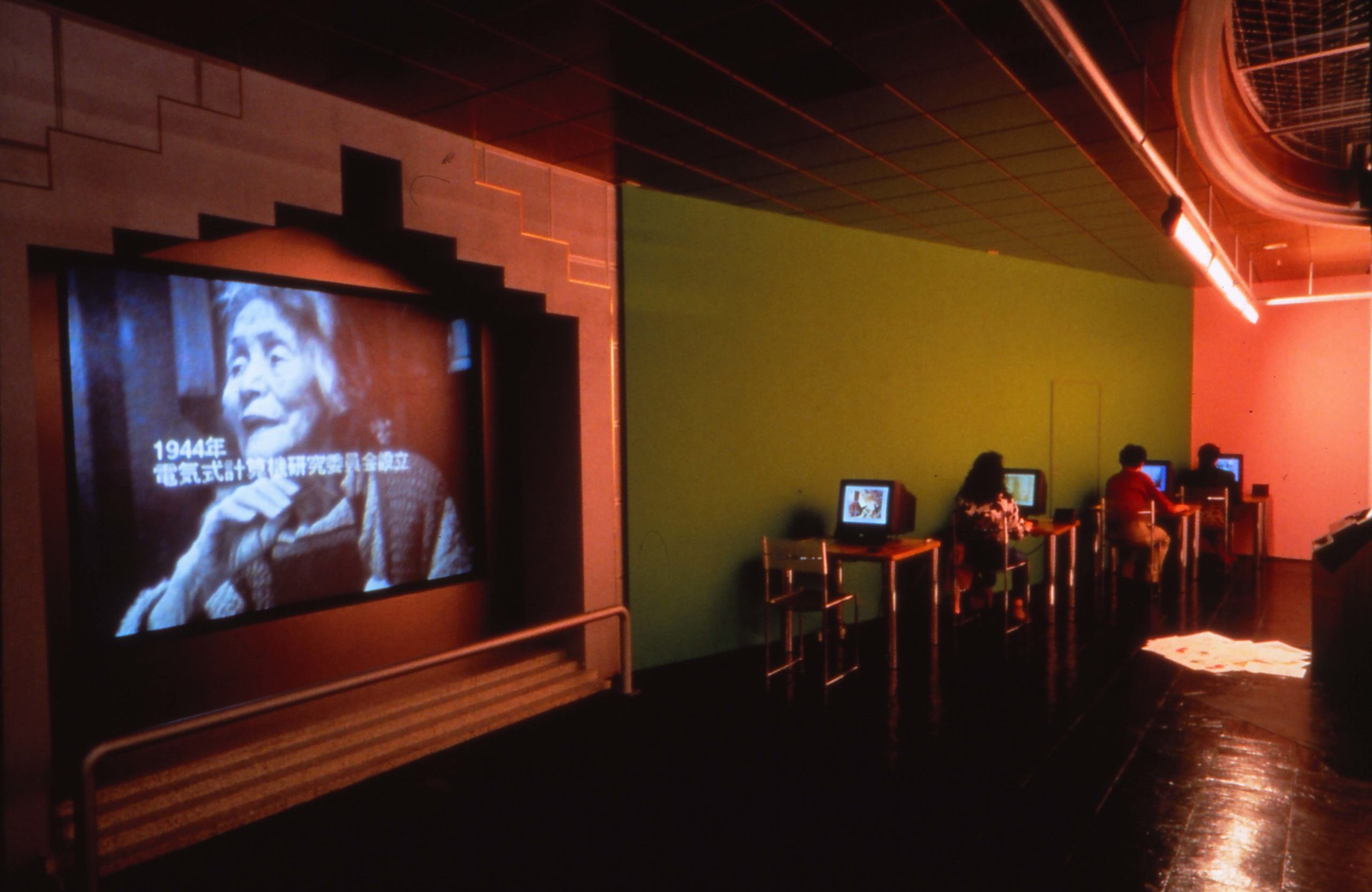 Bulbous Plants (岡﨑乾二郎+津田佳紀)《Random Accident Memory》
アートラボ・オープン・コラボレーション展
「PSYCHOSCAPE [サイコスケープ] —アートからの精神観測」(1993)
O美術館(東京・大崎)
(c) キヤノン・アートラボ





Bulbous Plants (Kenjiro Okazaki, Yoshinori Tsuda) "Random Accident Memory"
ARTLAB Open Collaboration Exhibition
"PSYCHOSCAPE - Mind Observation through Art" (1993)
O Art Museum, Tokyo
(c) Canon ARTLAB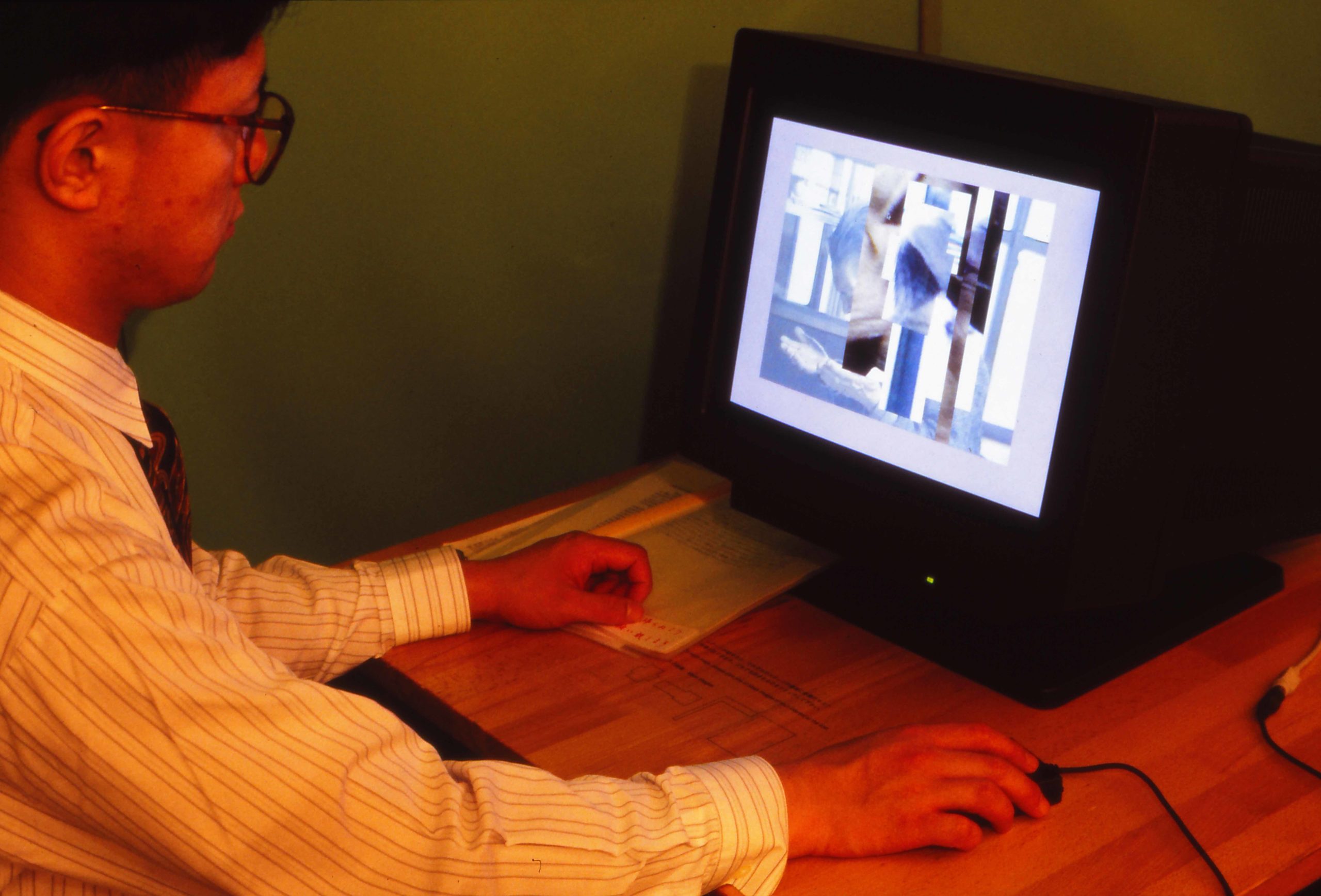 Bulbous Plants (岡﨑乾二郎+津田佳紀)《Random Accident Memory》
アートラボ・オープン・コラボレーション展
「PSYCHOSCAPE [サイコスケープ] —アートからの精神観測」(1993)
O美術館(東京・大崎)
(c) キヤノン・アートラボ
Bulbous Plants (Kenjiro Okazaki, Yoshinori Tsuda) "Random Accident Memory"
ARTLAB Open Collaboration Exhibition
"PSYCHOSCAPE - Mind Observation through Art" (1993)
O Art Museum, Tokyo
(c) Canon ARTLAB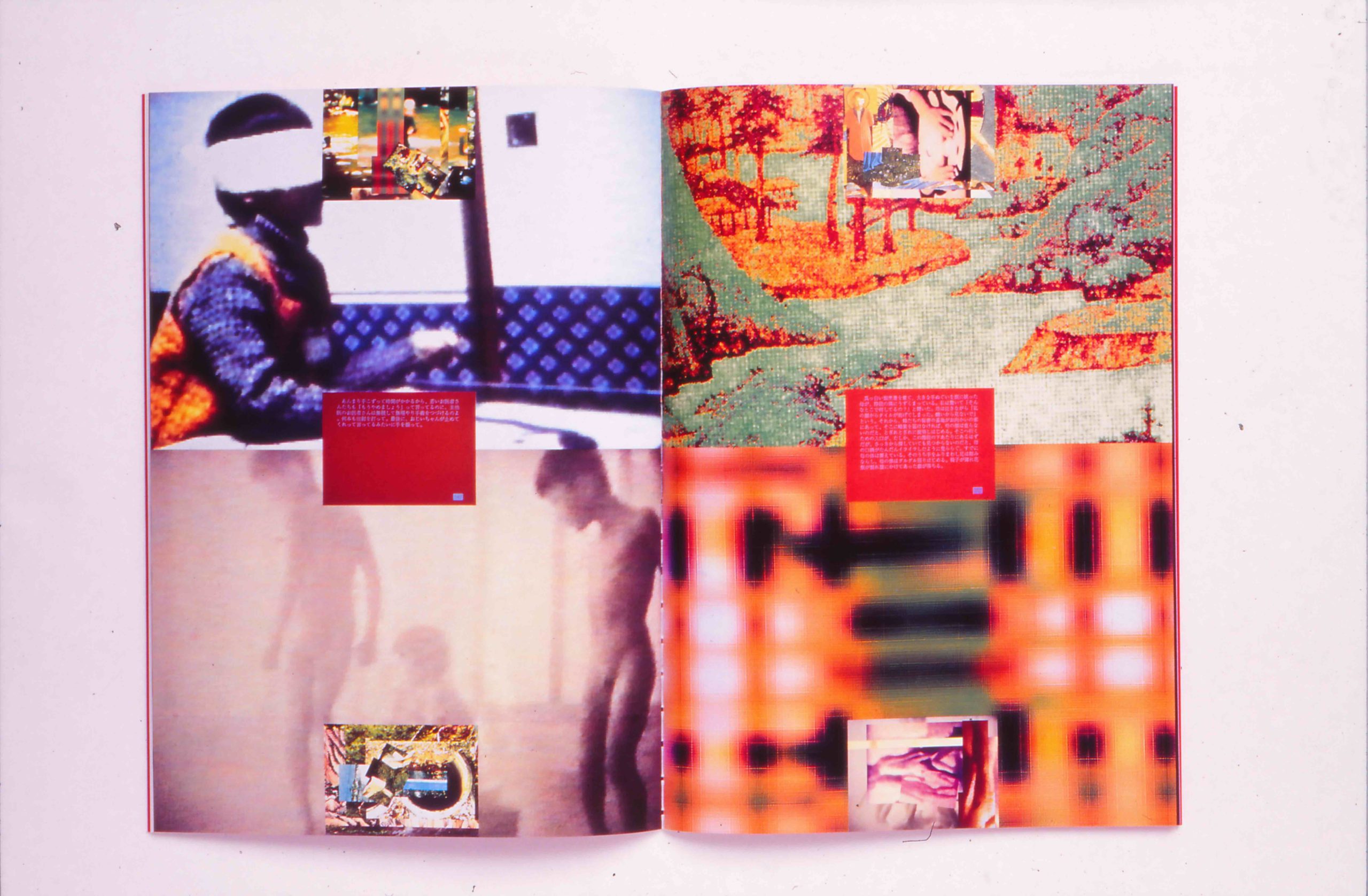 Bulbous Plants (岡﨑乾二郎+津田佳紀)《Random Accident Memory》
アートラボ・オープン・コラボレーション展
「PSYCHOSCAPE [サイコスケープ] —アートからの精神観測」(1993)
O美術館(東京・大崎)
(c) キヤノン・アートラボ
Bulbous Plants (Kenjiro Okazaki, Yoshinori Tsuda) "Random Accident Memory"
ARTLAB Open Collaboration Exhibition
"PSYCHOSCAPE - Mind Observation through Art" (1993)
O Art Museum, Tokyo
(c) Canon ARTLAB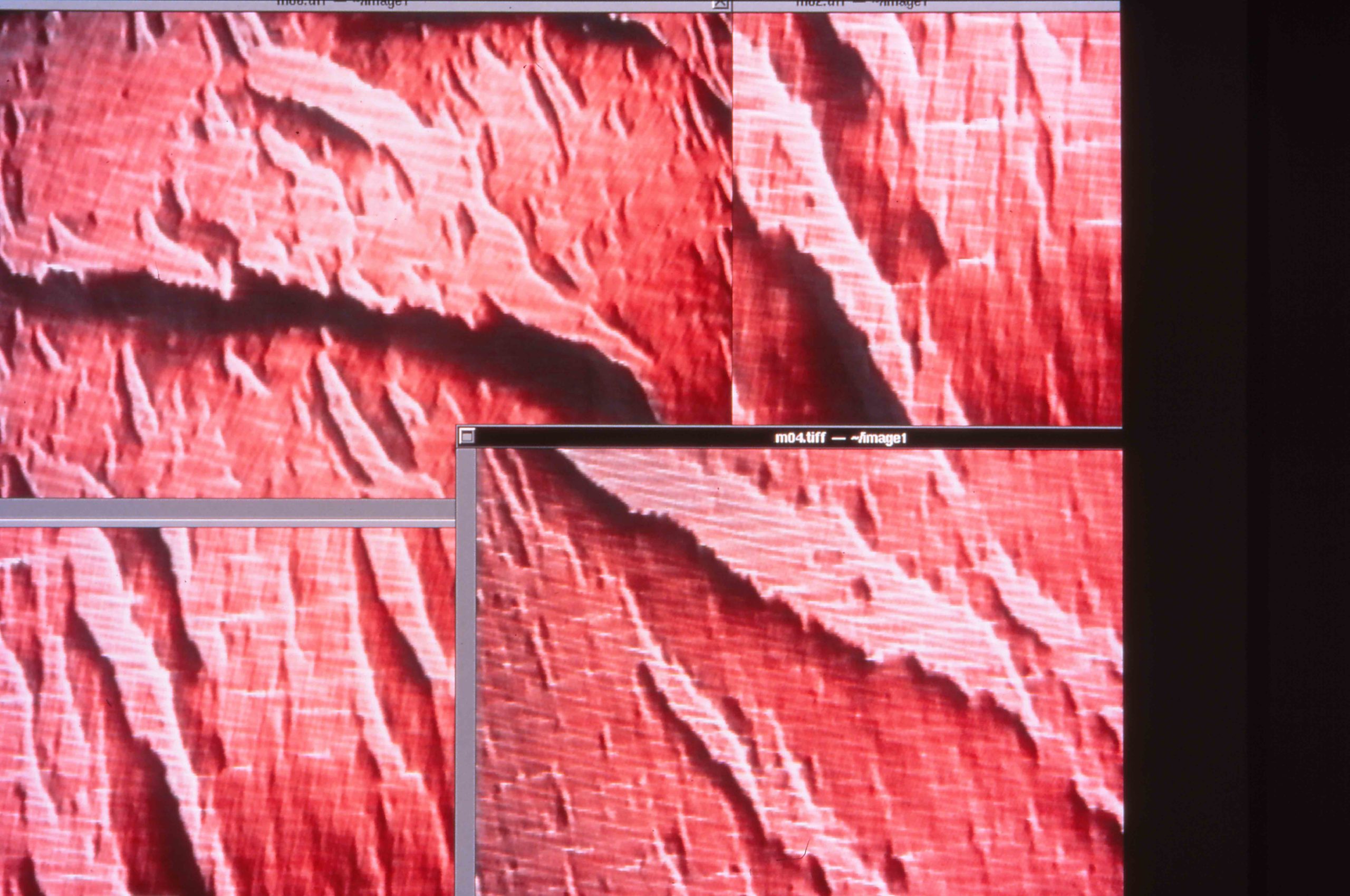 Bulbous Plants (岡﨑乾二郎+津田佳紀)《Random Accident Memory》
アートラボ・オープン・コラボレーション展
「PSYCHOSCAPE [サイコスケープ] —アートからの精神観測」(1993)
O美術館(東京・大崎)
(c) キヤノン・アートラボ
Bulbous Plants (Kenjiro Okazaki, Yoshinori Tsuda) "Random Accident Memory"
ARTLAB Open Collaboration Exhibition
"PSYCHOSCAPE - Mind Observation through Art" (1993)
O Art Museum, Tokyo
(c) Canon ARTLAB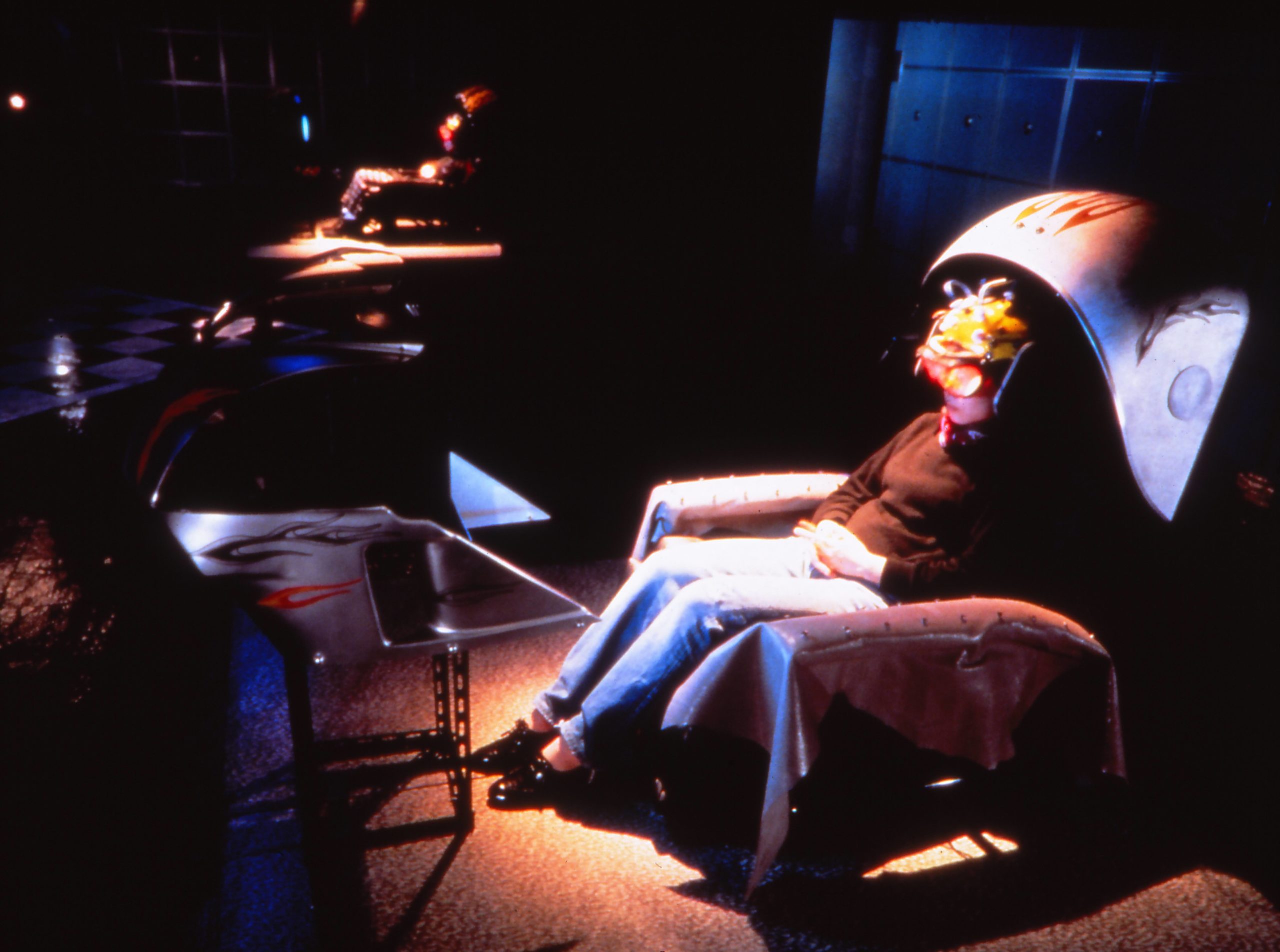 DTI (Digital Therapy Institute)(沖啓介、ヘンリー川原)《Brain Wave Rider》
アートラボ・オープン・コラボレーション展
「PSYCHOSCAPE [サイコスケープ] —アートからの精神観測」(1993)
O美術館(東京・大崎)
(c) キヤノン・アートラボ


DTI (Digital Therapy Institute) (Keisuke Oki, Henry Kawahara) "Brain Wave Rider"
ARTLAB Open Collaboration Exhibition
"PSYCHOSCAPE - Mind Observation through Art" (1993)
O Art Museum, Tokyo
(c) Canon ARTLAB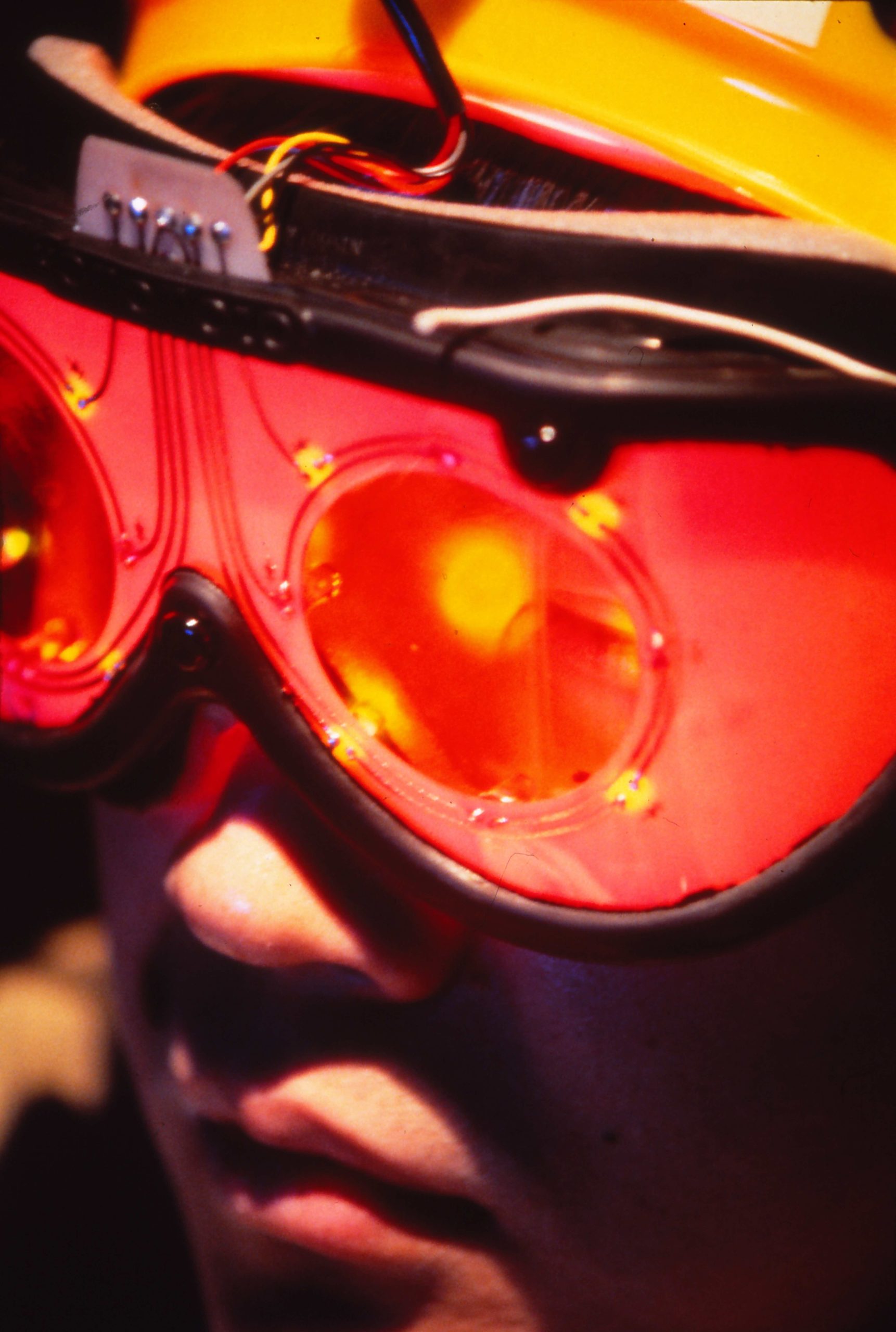 DTI (Digital Therapy Institute)(沖啓介、ヘンリー川原)《Brain Wave Rider》
アートラボ・オープン・コラボレーション展
「PSYCHOSCAPE [サイコスケープ] —アートからの精神観測」(1993)
O美術館(東京・大崎)
(c) キヤノン・アートラボ

DTI (Digital Therapy Institute) (Keisuke Oki, Henry Kawahara) "Brain Wave Rider"
ARTLAB Open Collaboration Exhibition
"PSYCHOSCAPE - Mind Observation through Art" (1993)
O Art Museum, Tokyo
(c) Canon ARTLAB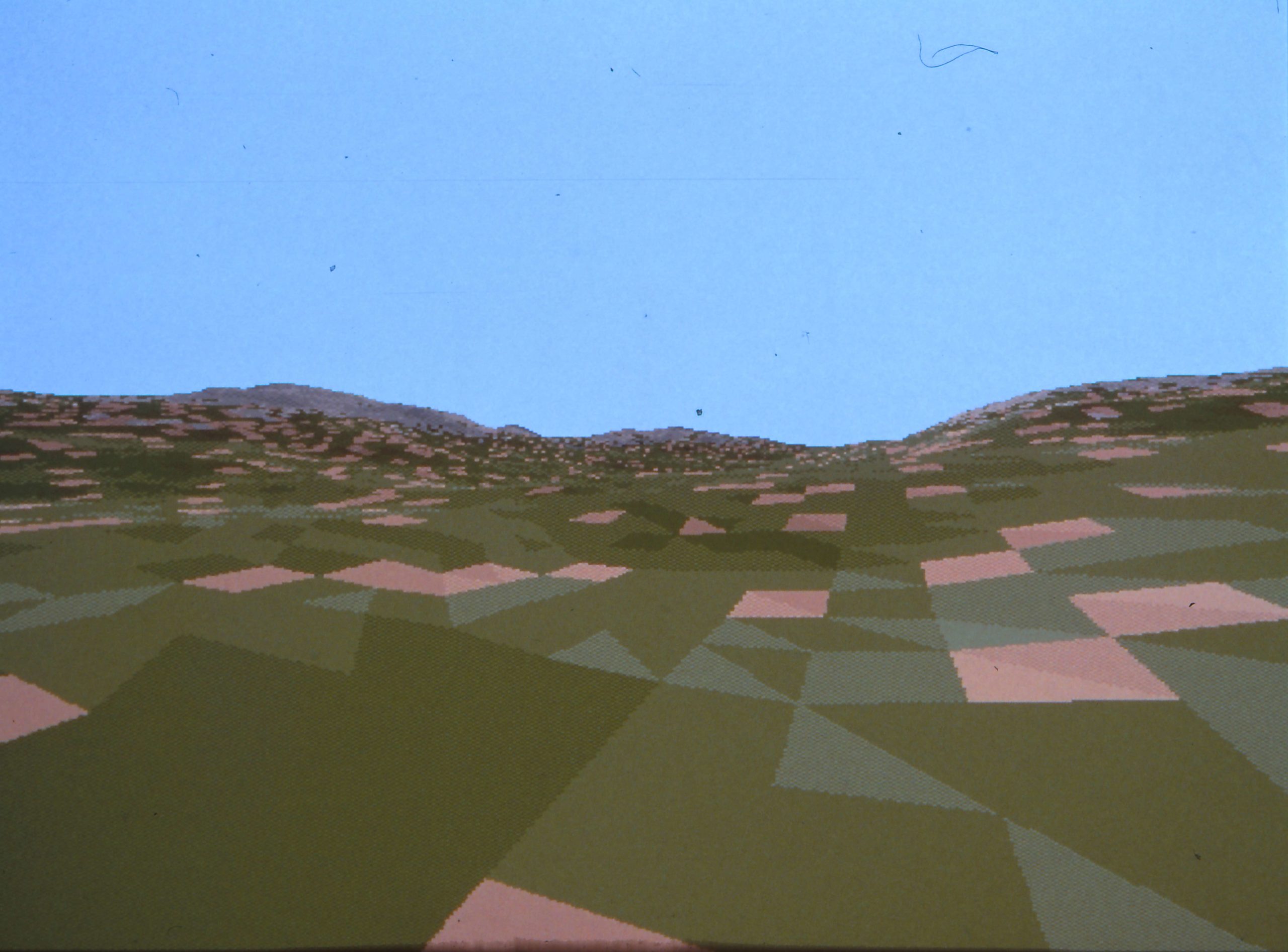 DTI (Digital Therapy Institute)(沖啓介、ヘンリー川原)《Brain Wave Rider》
アートラボ・オープン・コラボレーション展
「PSYCHOSCAPE [サイコスケープ] —アートからの精神観測」(1993)
O美術館(東京・大崎)
(c) キヤノン・アートラボ

DTI (Digital Therapy Institute) (Keisuke Oki, Henry Kawahara) "Brain Wave Rider"
ARTLAB Open Collaboration Exhibition
"PSYCHOSCAPE - Mind Observation through Art" (1993)
O Art Museum, Tokyo
(c) Canon ARTLAB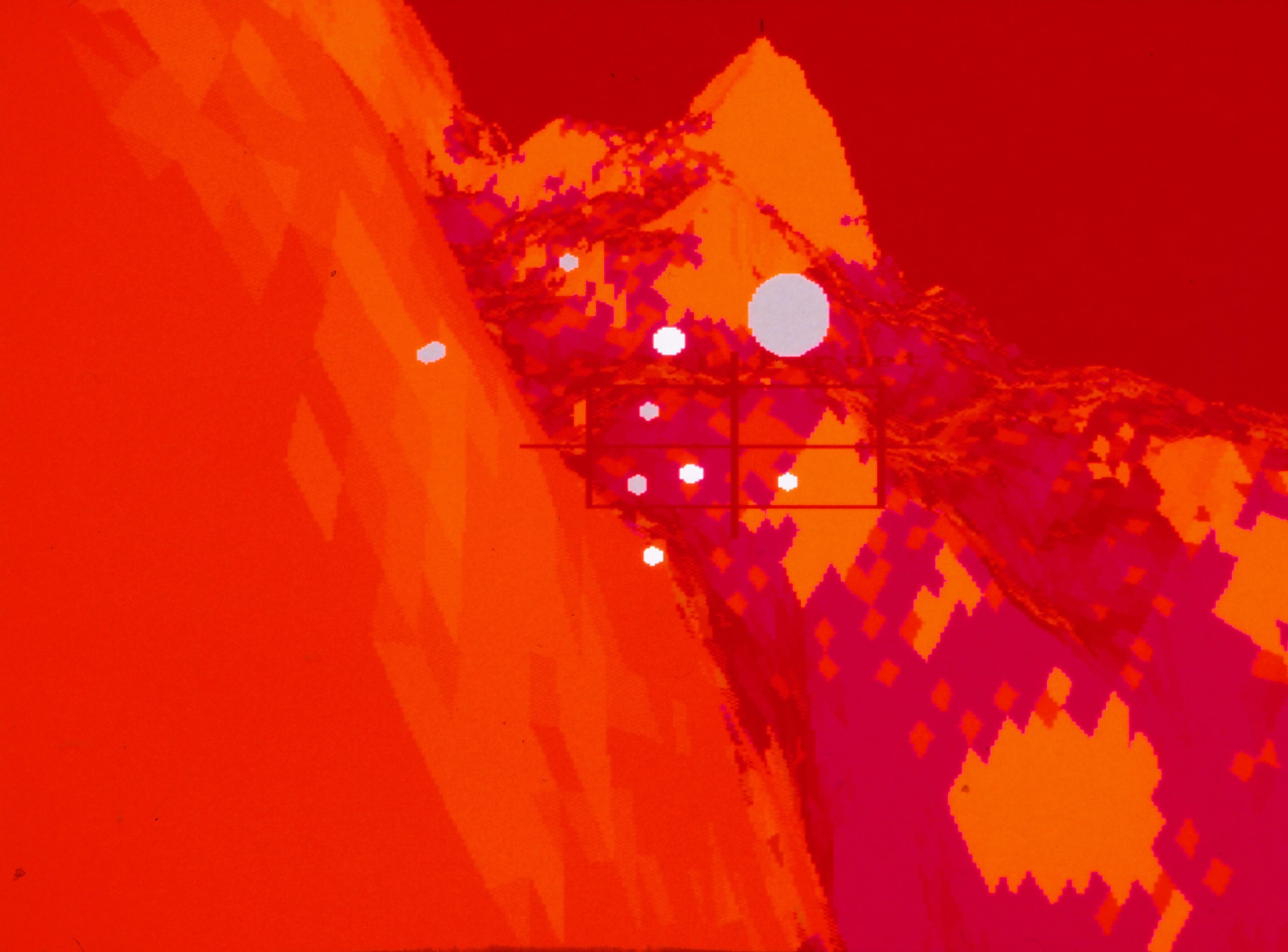 DTI (Digital Therapy Institute)(沖啓介、ヘンリー川原)《Brain Wave Rider》
アートラボ・オープン・コラボレーション展
「PSYCHOSCAPE [サイコスケープ] —アートからの精神観測」(1993)
O美術館(東京・大崎)
(c) キヤノン・アートラボ

DTI (Digital Therapy Institute) (Keisuke Oki, Henry Kawahara) "Brain Wave Rider"
ARTLAB Open Collaboration Exhibition
"PSYCHOSCAPE - Mind Observation through Art" (1993)
O Art Museum, Tokyo
(c) Canon ARTLAB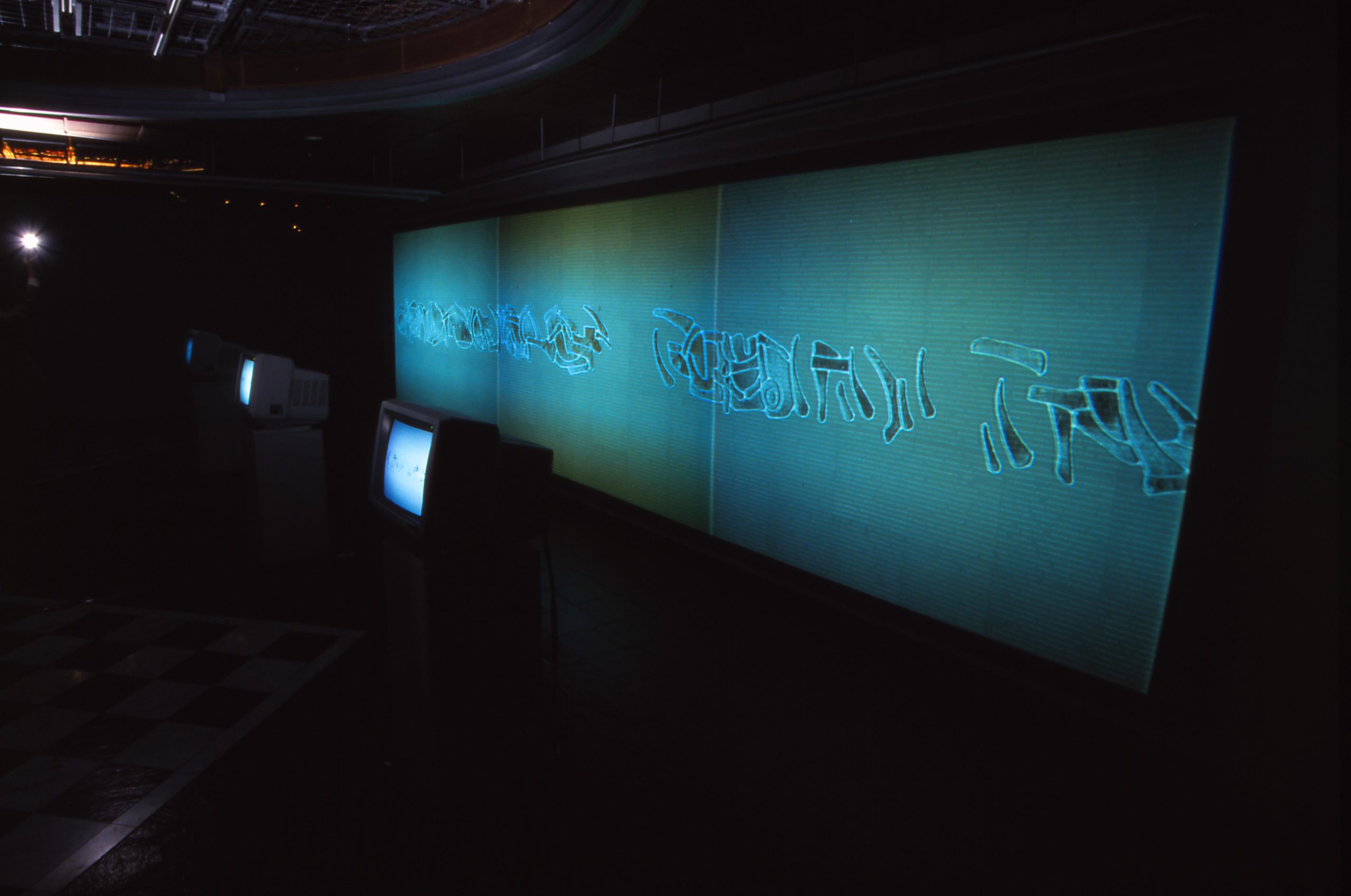 本木秀明《On the Drift》
アートラボ・オープン・コラボレーション展
「PSYCHOSCAPE [サイコスケープ] —アートからの精神観測」(1993)
O美術館(東京・大崎)
(c) キヤノン・アートラボ

Hideaki Motoki "On the Drift"
ARTLAB Open Collaboration Exhibition
"PSYCHOSCAPE - Mind Observation through Art" (1993)
O Art Museum, Tokyo
(c) Canon ARTLAB

本木秀明《On the Drift》
アートラボ・オープン・コラボレーション展
「PSYCHOSCAPE [サイコスケープ] —アートからの精神観測」(1993)
O美術館(東京・大崎)
(c) キヤノン・アートラボ

Hideaki Motoki "On the Drift"
ARTLAB Open Collaboration Exhibition
"PSYCHOSCAPE - Mind Observation through Art" (1993)
O Art Museum, Tokyo
(c) Canon ARTLAB

アートラボ・オープン・コラボレーション展 「PSYCHOSCAPE [サイコスケープ] —アートからの精神観測」
1993
ARTLAB Open Collaboration Exhibition "PSYCHOSCAPE - Mind Observation through Art"
1993
アートラボ・オープン・コラボレーション展
「PSYCHOSCAPE [サイコスケープ] —アートからの精神観測」
アーティスト:Bulbous Plants (岡﨑乾二郎+津田佳紀)、DTI(Digital Therapy Institute)、本木秀明
会期:1993年3月27日 - 4月7日
会場:O美術館(東京・大崎)
主催:キヤノン株式会社アートラボ

本展は、アートラボ活動の中で唯一の公募展。コンピュータを介在させた作品プランを募集、選ばれた3組の作品が、異なるアプローチをとりながらもデジタル環境と人間の精神状況との関係を扱う側面で共振していることから、展覧会タイトルを「PSYCHOSCAPE」とした。

公募期間:1991年11月-1992年4月 応募総数:65点
審査員:伊藤俊治、椹木野衣、アートラボ(キュレーター&エンジニア)

展示作品:
Bulbous Plants(バルバス・プランツ)(岡﨑乾二郎、津田佳紀)《Random Accident Memory》
DTI (Digital Therapy Institute)(沖啓介、ヘンリー川原)《Brain Wave Rider》
本木秀明《On the Drift》

***

「キヤノン・アートラボ」は、科学と芸術の融合による新たなアート領域の創造をめざす実験的な場として1990-2001年に存在したキヤノン株式会社の文化支援プログラム。アーティストとソフトウェア・エンジニアとの約10カ月のコラボレーションによりメディアアートの新作を発表、それらの多くが国内外を巡回、アップグレードも継続的に行った。実施した展覧会は、合計17(企画展10、海外から作品を招聘するプロスペクト展5、オープン・コラボレーション展1、特別展1)。その他にカタログを始めとした出版、シンポジウムやトーク、機器サポート、資金サポートなどを行なった。

Date: March 23 - April 7, 1993
Venue: O Art Museum (Osaki, Tokyo)
Organizer: ARTLAB, Canon Inc.

It is a group exhibition of the participants chosen by ARTLAB from public applications held only once. Out of 65 applications of media art plans, three groups of artists were selected, and their works were realized in collaboration with ARTLAB engineers.
Curators titled "PSYCHOSCAPE - Mind Observation through Art" by finding that three works share approaches to the human mental condition in the age of digital media, although each is different by concept and expression.

Application period: November 1991 - April 1992
Juries: Toshiharu Ito, Noi Sawaragi, ARTLAB (Curators & Engineers)

Exhibited works:
"Random Accident Memory" by Bulbous Plants (Kenjiro Okazaki, Yoshinori Tsuda)
"Brain Wave Rider" by DTI (Digital Therapy Institute)(Keisuke Oki, Henry Kawahara)
"On the Drift" by Hideaki Motoki

***

Canon ARTLAB (1990-2001) was the cultural support program by Canon Inc., to produce new work of media art by the collaboration between artists and Canon's computer engineers. ARTLAB produced totally 17 exhibitions and most of the work were further upgraded and toured worldwide. Other activities; publication, symposium and talk, equipment support and financial support.

▶ 記録映像
▶ Movie